undefined
---
---
The clinic of Wenqiao Village, Xinglong Town, Sheqi County, Nanyang is carrying out the "Public Health Strengthening and Health Poverty Alleviation Free Physical Examination Project".
DHM-800Z equipment was purchased for this physical examination project, which can meet the basic needs of health examination. The functions of this equipment include height, weight, bmi, fat mass, fat percentage, blood pressure, heart rate, body temperature, etc. Most of the people left behind in rural areas are the elderly, and they all come to queue for physical examination.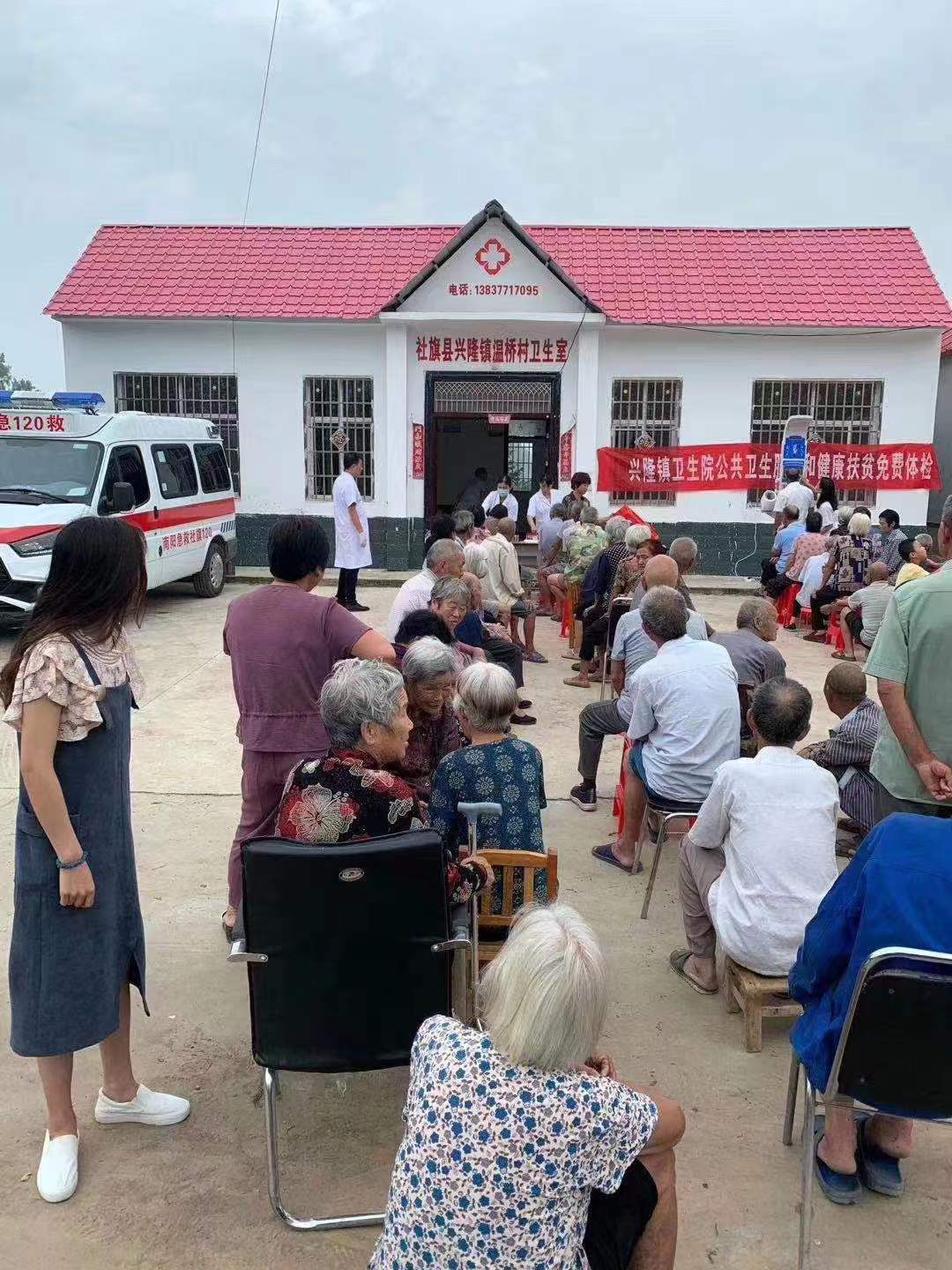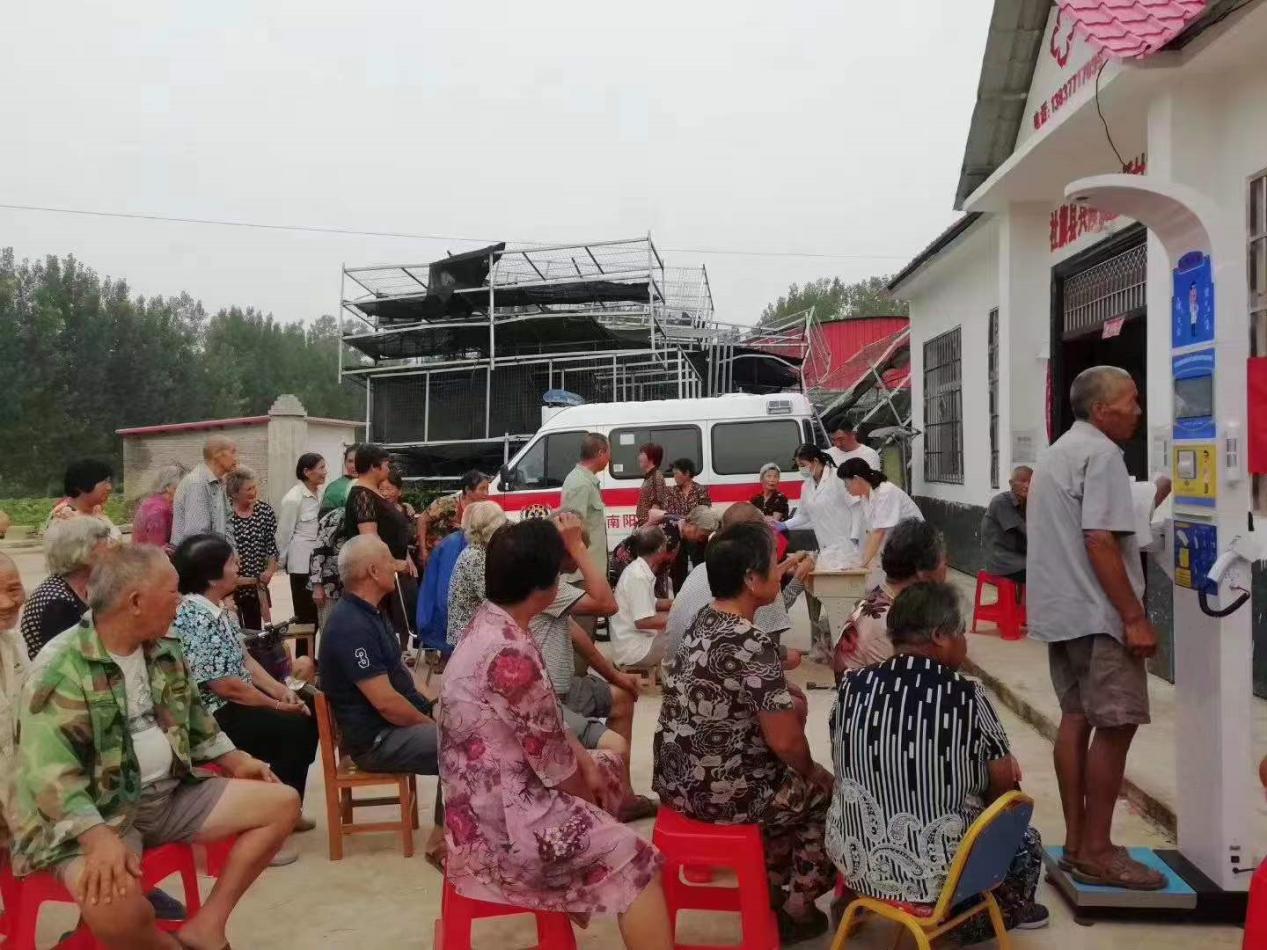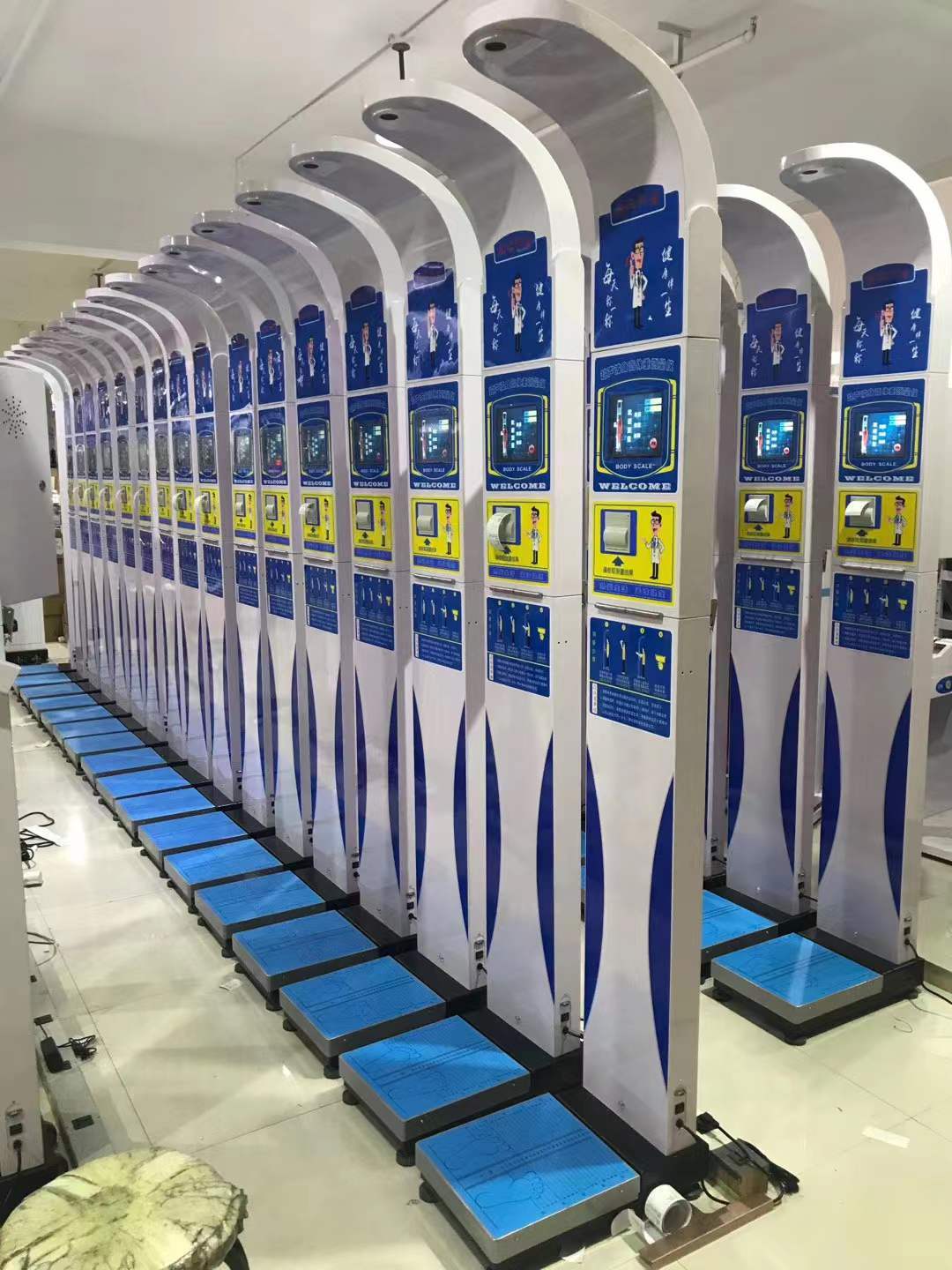 DHM-800Z community multi-functional self-service automatic health check-up machine technical indicators:
1. Height measurement: method: precision ultrasonic probe to measure height
Performance: intelligent measurement, not affected by the external environment, high measurement accuracy, accurate identification of the station front and back, real-time temperature compensation range: 20-210cm Accuracy: 0.5/0.1cm
2. Weight measurement: Method: 500 kg high-precision balance beam pressure sensor to measure weight
Performance: With eccentric load function, high sensitivity, fast and accurate measurement, fatigue resistance, long life
Range: 1-500kg Accuracy: 0.1kg
3. Body type index measurement: performance: international body mass index (BMI), automatic calculation, indicating body type (thin, normal, obese, obese)
(BMI = weight (kg) divided by height (meters) squared, normal -- 18.5-24 overweight -- 24.1-30 mildly obese -- > 30 moderately obese -- > 35 highly obese -- > 40)
Blood pressure pulse measurement:
Performance: The oscillometric method automatically measures the range of high pressure and low pressure, heart rate, and voice prompts during the measurement process, making the measurement more accurate
Range: Blood pressure: 0-299mmHg (0-39.9kpa) Pulse: 40-180times/min
Accuracy: Pressure: within ±3mmHg (±0.4kpa) Pulse rate: ±5%
Five, can support face recognition, ID card recognition
Note: Data can be uploaded to computers, mobile phones, cloud servers, hospital systems and telehealth systems.
Recommended
undefined
Other
undefined